November 2, 2016 | Posted in:Uncategorized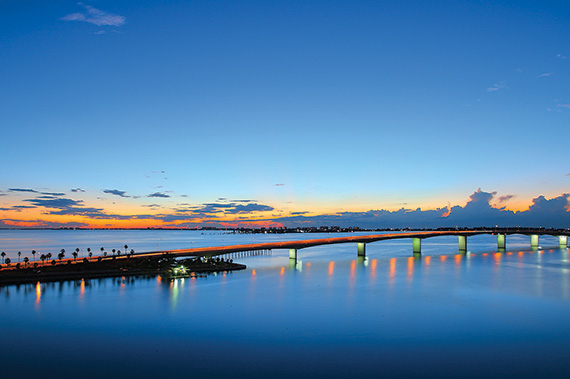 There are probably a dozen experiences one must undergo in Sarasota before you can truly consider yourself a local. Some of the items on my all-important list include:
– Attend  a show at one of our award-winning community theatres.
– Go to the Sarasota Farmers Market (but know in advance what you are purchasing).
– Avoid the beach because, well, everyone else is there.
Still, there is one spectacular (and free) rite of passage that rests at the very top of my SRQ initiations:
     – Go for a walk across the Ringling Causeway Bridge!